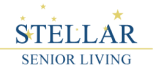 Creekside Senior Living
Bountiful, Utah

LINK TO APPLY
Your passion for helping others along with your natural ability to create strong relationships are what will make you a highly successful Executive Director with our assisted living community. Able to manage well in a fast paced work environment, you are highly satisfied when you and your team complete tasks on time, every time. As an extremely engaging and caring leader, you can be counted on to provide support and mentorship to others. You find comfort in adhering to established guidelines and procedures as you ensure the community's quality and consistency of service and amenities fall within company standards. In addition to all of the above, your expertise includes leading high performing teams by example, maintaining consistent, close follow-up, and offering supportive, constructive redirects when necessary.  We are Stellar Senior Living, and we are searching for a service-oriented Executive Director to lead multiple departments in successful operation of the Creekside Senior Living community. 
 What you'll need to be our Executive Director:
Congenial and cooperative with an efficient, precise work ethic
Unselfish and approachable with a preference for detailed, skill-based work
Patient, conscientious, relaxed and cooperative team worker
Bachelor's degree required
Master's degree in Business Administration or Healthcare Administration (preferred)
UT Assisted Living License 
Proven track record of success leading high performing teams as an Executive Director in the Senior Living/Long-term care industry
 Why you'll love working with us:
Competitive annual base salary
Bonus incentives based on performance
Unlimited PTO
Health, Dental and Vision Insurance
401(K) Retirement Plan with employer match
Company Sponsored Training
 What you'll do as the Executive Director:
Responsible for the overall management, leadership, growth, and profitability of the community
Plans, develops, directs, monitors, and supports all operational, administrative, health & wellness, human resources, customer service and fiscal activities for the community's programs and services to ensure quality and consistency with company standards
Actively promotes company mission, philosophies, and values in all daily interactions
Develops and maintains positive interactive partnerships with the greater Stellar Senior Living Company and the assisted living industry in general 
Who we are:
Thank you for considering an opportunity at Stellar Senior Living. We're a family owned and operated company, with 32 communities across 9 states, offering a variety of services including: 
Assisted Living
Independent Living
Memory Care
Rehabilitation
Short-term Care
Skilled Nursing
 Stellar Senior Living (https://stellarliving.com/) is a premier assisted living and memory care provider in the Western United States. Founded in 2012, we have experienced consistent growth adding senior living communities to our family each year. As we continue to grow, we are looking for top talent to join us in our mission to build communities where retired adults can enjoy a first-class life and adult children can rest assured that their parents are safe, happy, and involved in their lives.
We are excited to review your application and hope your talents and abilities will help us all achieve our goal of providing a fulfilling experience for the families in our communities. 
~ Stellar Senior Living