UALA Recent Social Media Posts
---
5/19/22
UALA MEMBER SITE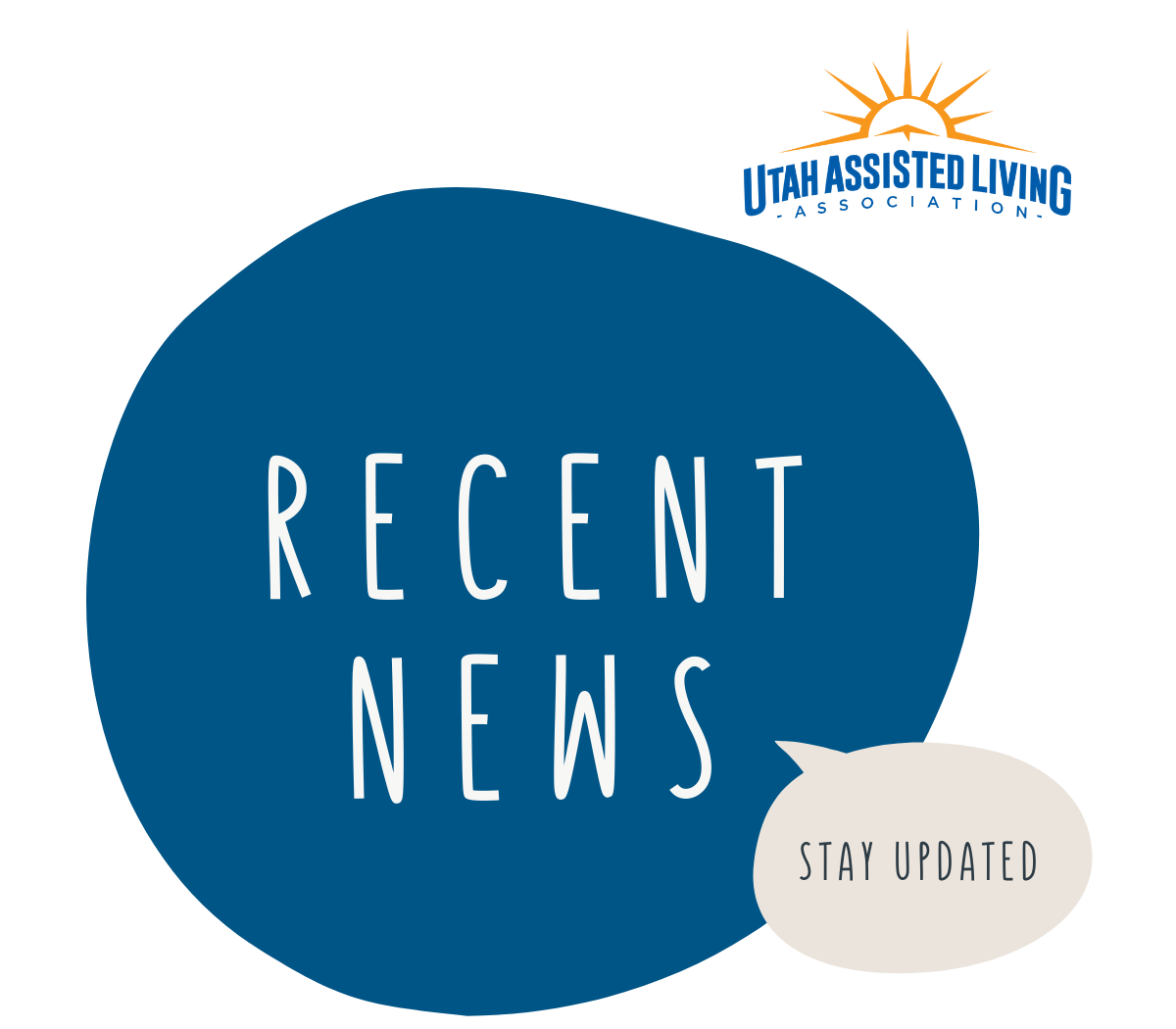 Keep track of all the happenings with UALA! Our member site is full of resources, updates, links, and info that you don't want to miss. Make sure you are checking the member site regularly!

Go here to visit it now: https://utahassistedliving.org/uala-member-site?check_logged_in=1

 
---
5/16/22
HAVE YOU MET OUR NEW PLATINUM PARTNER?
We are grateful for PorchLight Home Solutions and their support of the assisted living industry.
"PorchLight Home Solutions is dedicated to helping families have more time with their loved ones by alleviating the stress through compassionate solutions when a senior transitions into long-term care. We empower families to more effectively turn equity into care for their loved ones.
Think of us as trusted advisors that help support families and seniors through their transition into long term care. Our value lies in making the home sale and transition process quick and efficient; while at the same time being respectful and compassionate during this challenging time for families.
Real estate agents do not buy houses, we do. There are no real estate agents involved in our process which means no renovating, no staging, no showings, and more importantly no realtor fees. In fact, there are no fees for our service at all, for the family or your community!"
Check them out here.
---
5/12/22
COMMITTEE SPOTLIGHT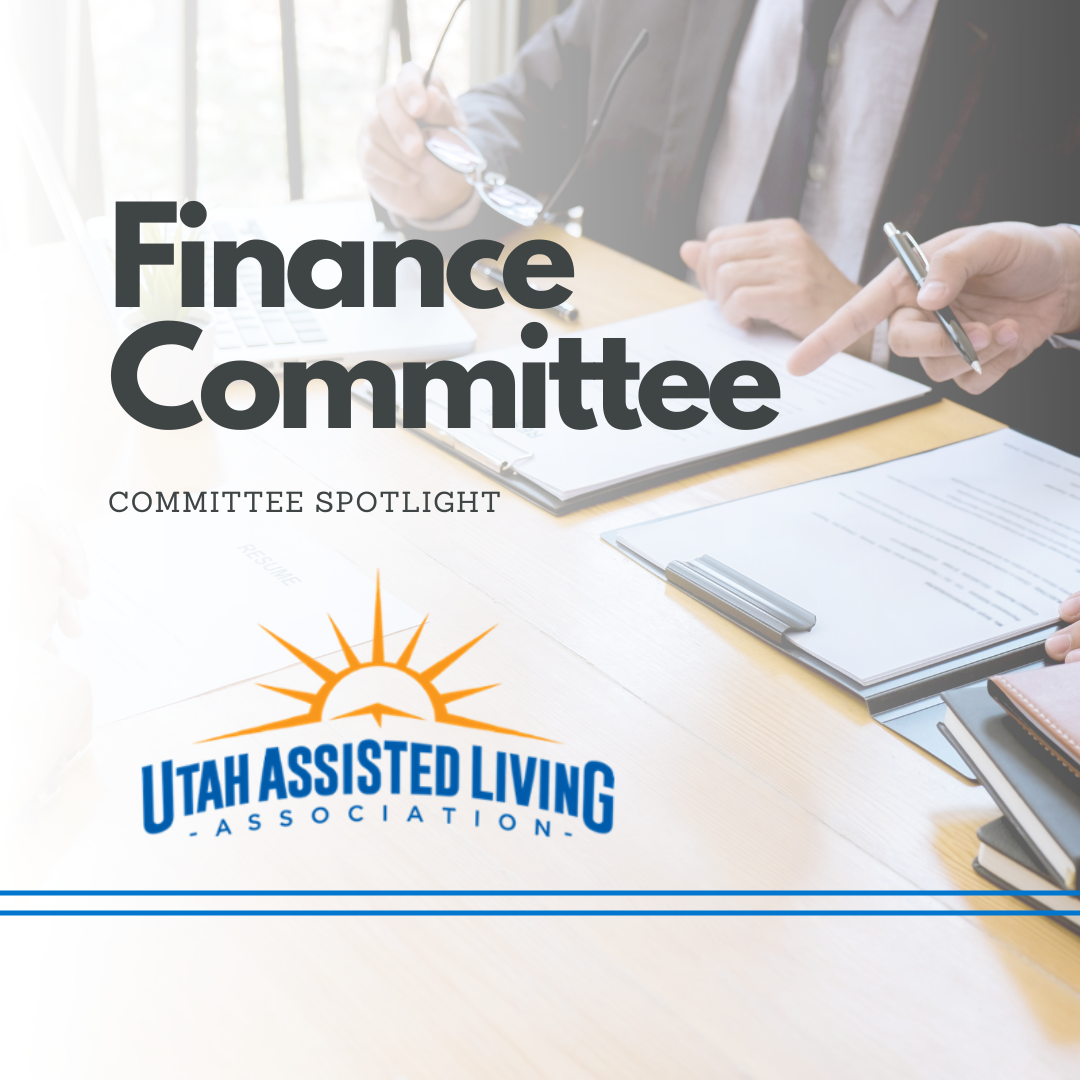 Our UALA members are amazing people dedicated to bettering the assisted living community! Check out some of our awesome committees:

The Finance Committee reviews the finances of the chambers, aids the treasurer and ED in preparing budgets, and makes recommendations for short and long term revenue options. They are here to help and engage with the community and membership. The committee chair is available for you to contact and voice your concerns, comments, or praises.

For more, go here.
---
5/9/22
HAVE YOU MET OUR GOLD PARTNER?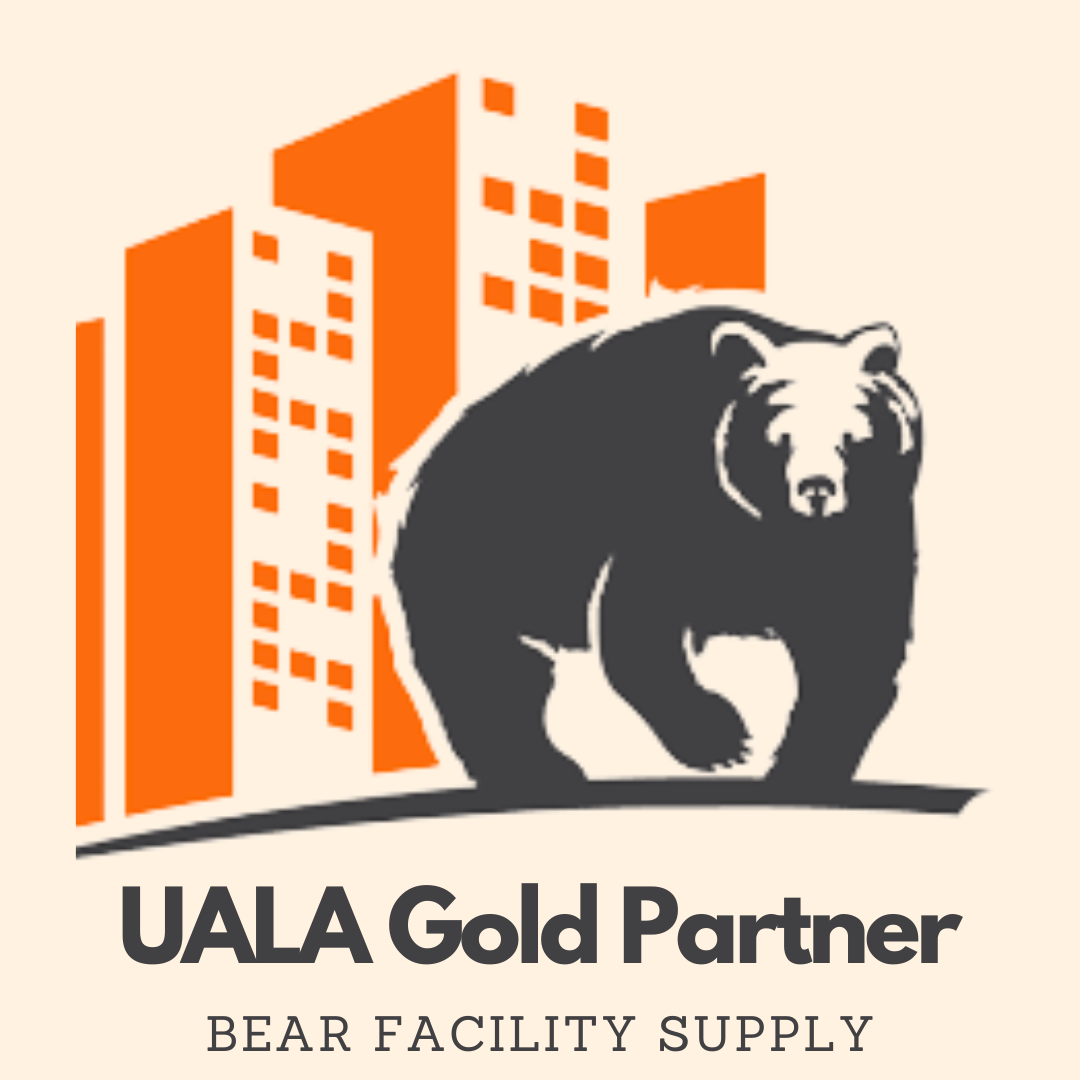 We are grateful for BEAR Facility Supply and their support of the assisted living industry.

"BEAR Facility Supply is not your average janitorial product and safety equipment supply house. While we offer excellent products at competitive prices, we hang our hat on providing our partners with the correct solution for their facility needs. Providing unparalleled customer service is something we take great pride in and strive to improve upon every time we deliver an order. Our friendly, knowledgeable staff have dozens of years of experience in this industry and are here to provide our partners with the information they need to make educated decisions about their facility needs."

Visit their website here: https://www.bearfs.com/
 
---
5/5/22
Hero Awards - 2022
Jordan George - Administrator - Our House of Ogden
Tiffany Coleman - Nurse - Heber Valley Assisted Living
Tammy Hill - Operations - Chancellor Gardens Assisted Living and Memory Care
Gayle Warren - Caregiver - Mountain Ridge Assisted Living
NEW BOARD OF DIRECTORS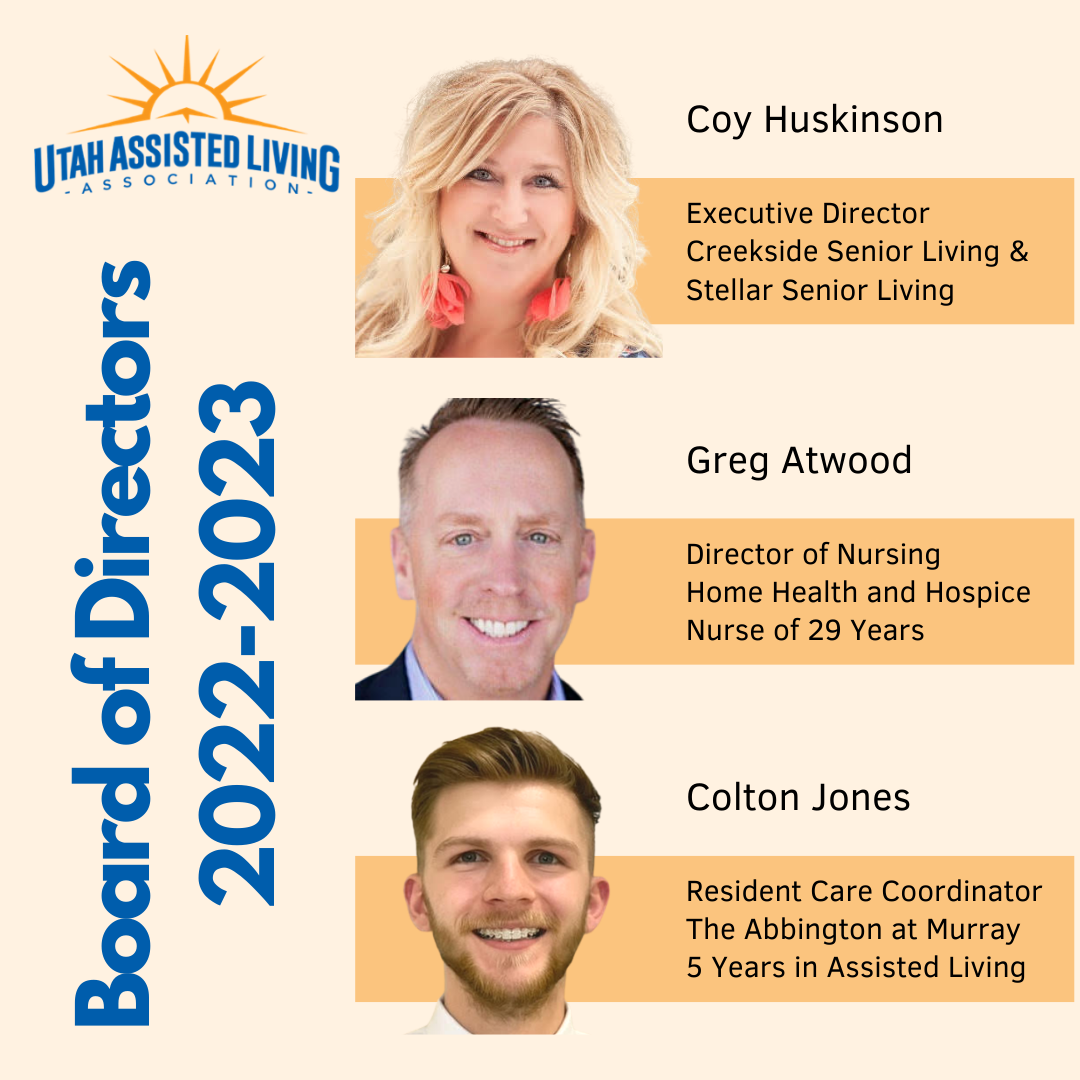 We are so grateful to the Board of Directors who served the assisted living community during the 2021-2022 term. What a challenging time it has been and their efforts do not go unnoticed.

As we say thank you to those who have served, we are excited to welcome the new Board of Directors for the 2022-2023 term. Your ballots have been counted and the new Board has been chosen according to your votes. Thank you Coy, Greg, and Colton for your willingness to serve the assisted living community.
---
5/3/22
"The Power of Assisted Living" - Brochure
---
5/2/22
HAVE YOU MET OUR NEW PLATINUM PARTNERS?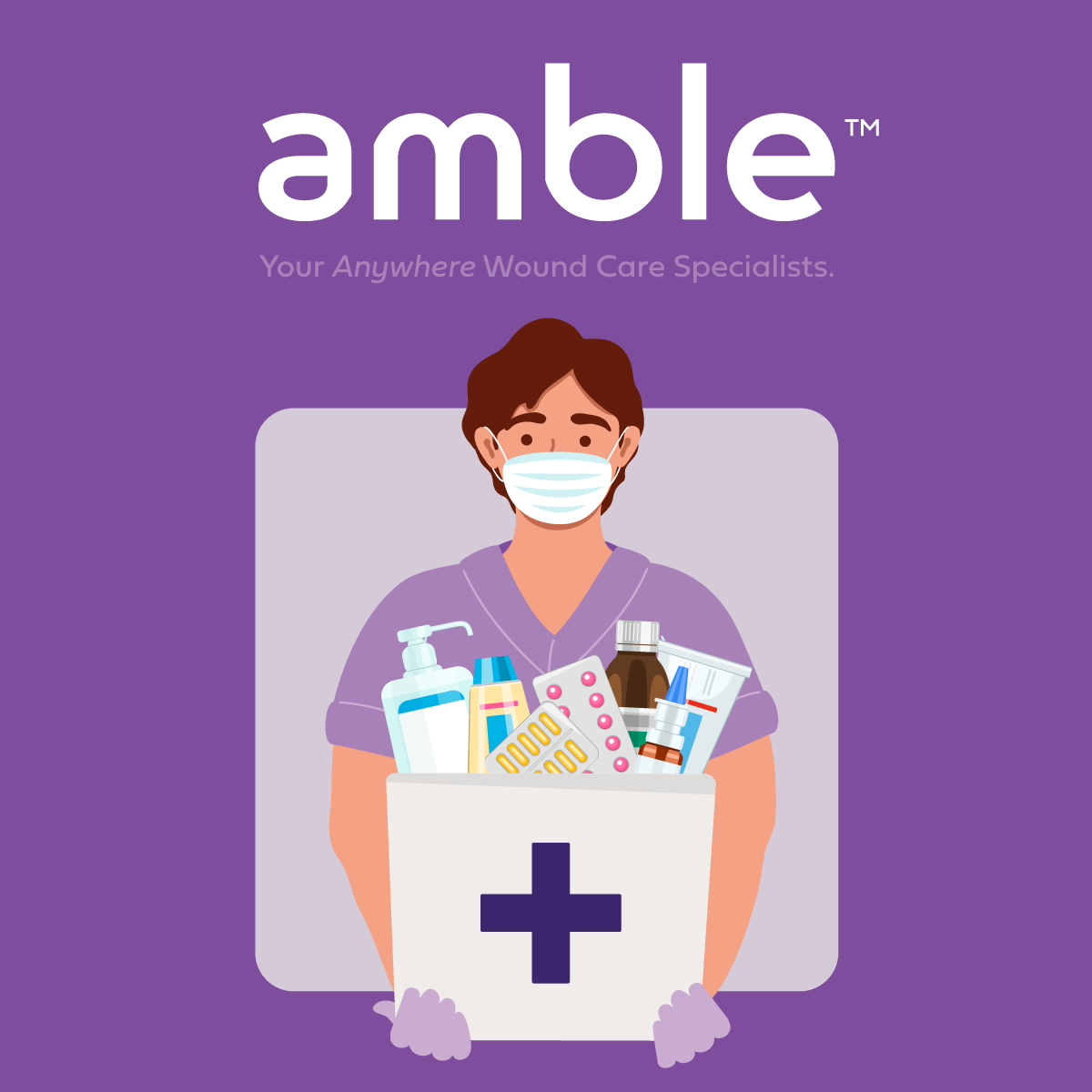 We are grateful for Amble and their support of the physical therapy industry.
Amble is a specialized wound care provider, treating wounds all over the body. We partner with individuals, home health, hospice, and residential care facilities to provide quality care to patients.
We take anyone (any patient regardless of their insurance provider or status), anywhere (in-facility, in-home, or mobile care), and treat any wound. 
We are committed to helping patients amble along their journey while healing their wounds.
Learn more here.
---
4/28/22
MEMBER HIGHLIGHT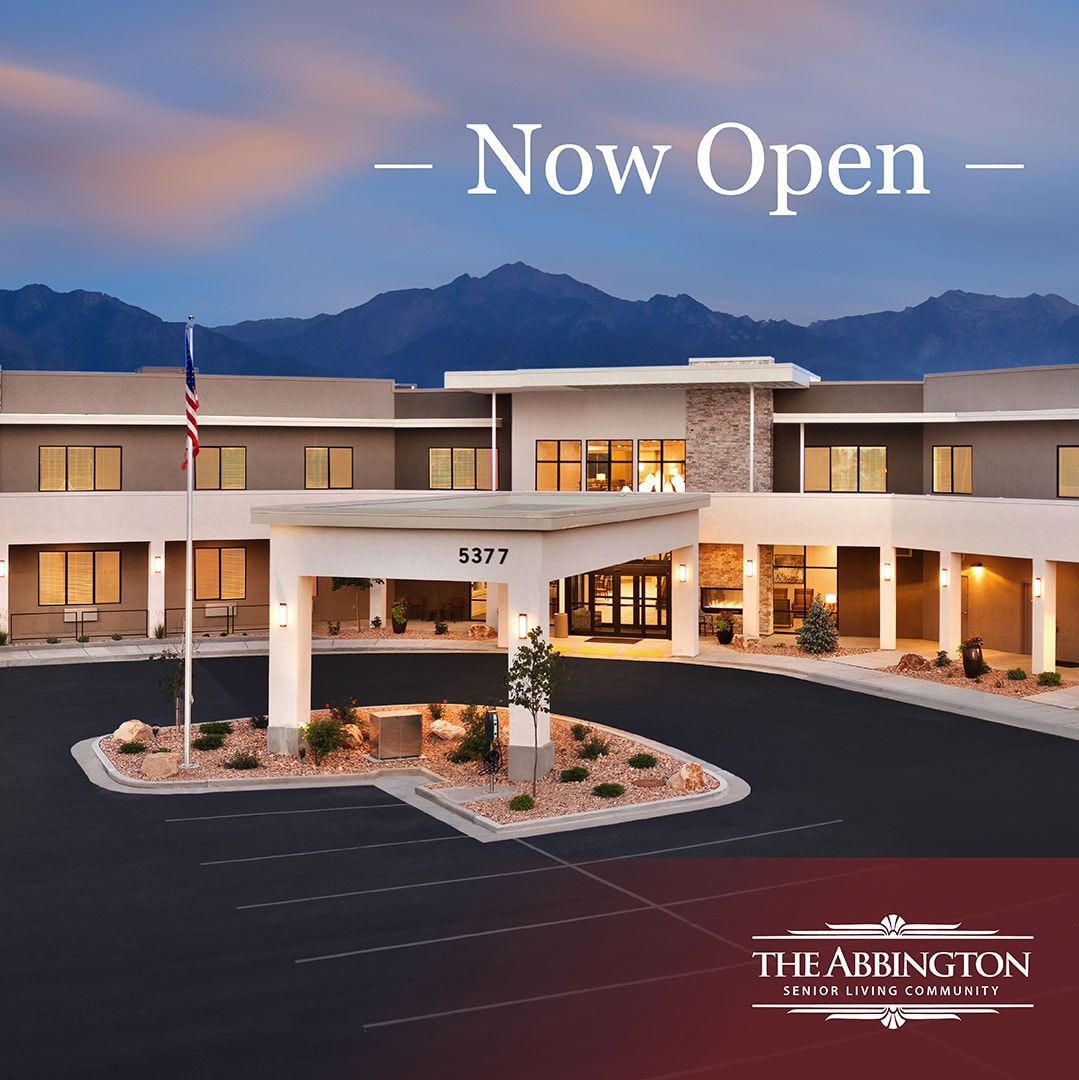 Abbington Senior Living Corporation (Abbington) has been successfully developing and managing independent, assisted, and memory care communities for over 20 years. Collectively, Abbington has over 85 years of senior living management experience. Their newest location in the heart of Murray is led by the efforts of Executive Director Mark Mun. 
The Abbington in Murray is home to those who want to enjoy an independent lifestyle, need some additional daily assistance from our nurse, or need the option of Memory Care.
Thank you for being a valued member of the Utah Assisted Living Association!
Visit their website here.
---
4/25/22
INFECTION PREVENTION AND CONTROL REVIEW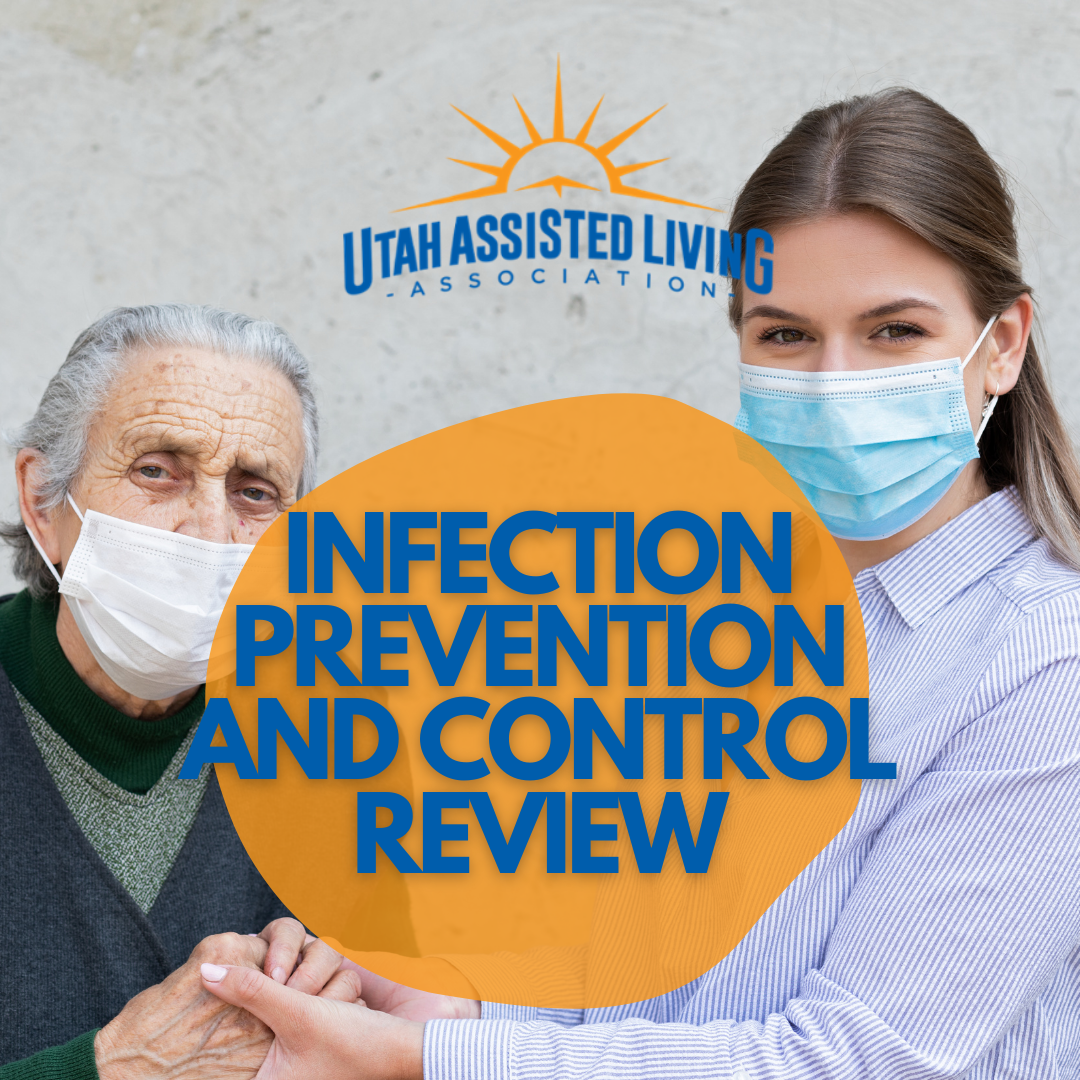 The Utah Department of Health (UDOH) is launching an initiative to support LTC communities in reviewing their Infection Prevention and Control (IPC) programs. Representatives from the Healthcare Associated Infections (HAI) Team and local health department will use the Infection Prevention and Control Assessment and Response (ICAR) tool, a standardized tool that covers critical components of an effective IPC program, to conduct the review. The review includes interviews with key staff, on-site observation, review of policies and procedures, and Quality Assurance/Performance Improvement (QAPI). Following the review, the LTC community will receive feedback on their IPC program, strengths and areas for improvement. This review is designed to support IPC programs and is not regulatory or punitive.

To schedule your LTC community's review, please email HAI@utah.gov or the HAI team will contact you in the next few months. We look forward to partnering with you in improving your IPC program to protect the health and safety of your community.
---
4/21/22
HAVE YOU MET OUR PARTNERS?

We are excited to introduce our Platinum Partner Zamp HR. We appreciate their support of the assisted living community!
Are you having difficulties attracting and retaining great staff due to benefits shortcomings? Are you looking for a partner to reduce risk, liabilities and compliance concerns? Does payroll, benefits administration, compliance, safety or other forms of HR paperwork take you away from focusing on your business? A Professional Employer Organization (PEO) is the answer.
Health Care Benefits
Employee Benefits
One Relationship, All Your HR
Workers Compensation
One Price For Service
A Full Team Of Experts
Check them out here: https://zamphr.com/
---
4/18/22
The UALA Board of Directors Ballot for 2022-2023 is now open.

All ballots have been sent to UALA members. Please email katie@utahassistedliving.org if you are a member and did not receive your ballot.

You are welcome to read about our nominees here.

It's going to be a great year!
 
---
4/14/22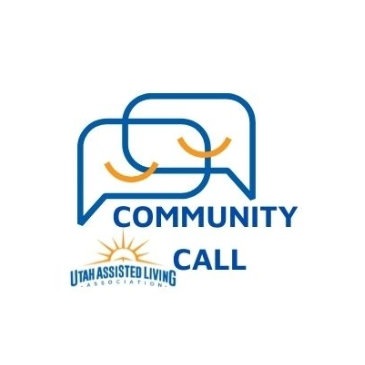 Join us April 19th, 2022 from 1:00PM to 1:30PM for the UALA Community Call. We'll be getting updated from the Utah Department of Health HAI team regarding mask guidance and more. You can register here.

See you then!
---
4/11/2022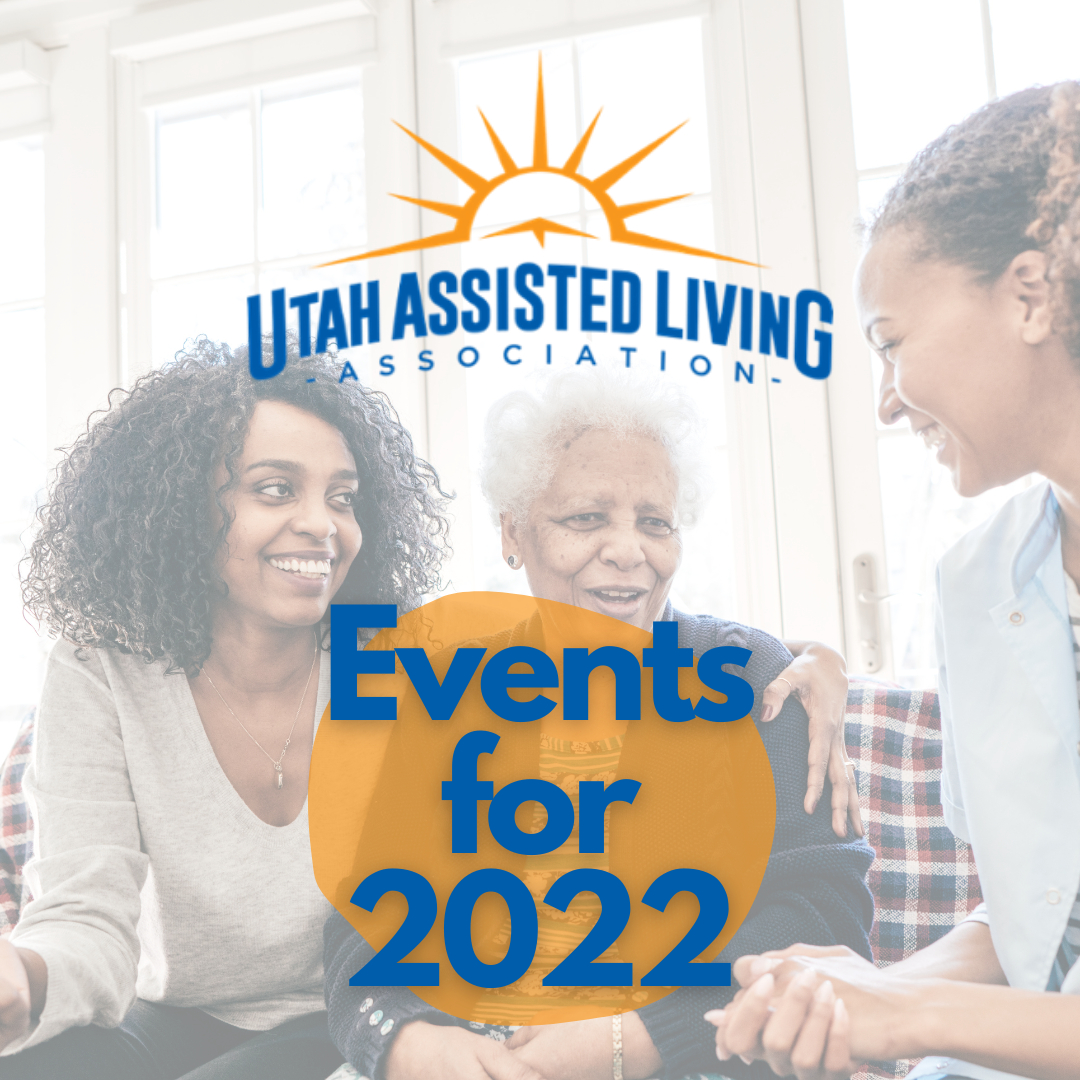 We have a lot going on this year! All currently planned events for the rest of the year have been posted on the UALA website. Be sure to check them out and keep an eye on this page for new events, classes, resources, and more: https://utahassistedliving.org/events.
Things to look forward to in the upcoming months:
- April 19, 2022 | UALA Community Call - Updates from the Utah Department of Health HAI Team
- May 04, 2022 | "The Power of Assisted Living" - UALA Annual Conference
- June 14, 2022 | Survey Deficiencies Roundtable Discussion - Lunch
- June 21 - 23, 2022 | UALA Administrator Training - Meets Utah state requirements
and more!
---
3/16/2022
UALA Annual Conference & Golf Tournament
---
2/3/2022
Utah National Guard activated for long-term care communities - LETTER LINK
---
1/25/2022
Senior Living Executive magazine delivers the latest information, resources, and tools for senior living community leaders with a focus on trends in workforce development, quality improvement, operational excellence, consumer choice, and memory care. Learn more and subscribe here: https://www.argentum.org/argentummedia/senior-living-executive-magazine/
---
1/21/20222
A reminder about infection control from our Utah Department of Health Licensing Manager Kristy Grimes: -All facility staff should be wearing masks at all times in all buildings regardless of the vaccination status of staff or residents. -If staff members are doing close contact personal care, they should use eye protection as well. -When you do have one or more positive cases, be it residents or staff, be sure to email hai@utah.gov and an infection preventionist will be assigned to you. Go to https://coronavirus.utah.gov/long-term-care-facilities/ for detailed instructions on infection control. Stay safe out there!
---
1/17/2022
"Injustice anywhere is a threat to justice everywhere. We are caught in an inescapable network of mutuality, tied in a single garment of destiny. Whatever affects one directly, affects all indirectly." — Martin Luther King, Jr. Today we celebrate our continued efforts to achieve equity in environments large and small. We are in this together.
---
1/14/2022
Southgate Senior Living in St George, UT is looking for a compassionate, responsible Caregiver to join their team. They are offering a generous bonus of $1000 immediately upon hiring. For the right candidate, Southgate is offering to pay them to get their CNA license if not already licensed. Check it out for more information!
---
1/11/2022

Our amazing President-Elect - @mindywyatthill was on KUTV last week to talk about resident life in assisted living. She did an amazing job and we are grateful to her residents and family for sharing their stories. Also, thank you to KUTV 2News for sharing these stories and allowing the public to get a glimpse of what these seniors have endured.
---
1/11/2022
You're invited! The University of Utah is partnering with Utah Department of Health HAI team to provide public discussions every month on infection prevention, higher-acuity care, and audience requested topics. The next meeting in happening tomorrow, Jan 11 from 11am-noon. You can still register to attend here! (These sessions have been approved for AMA PRA Category 1 Credits TM)

---